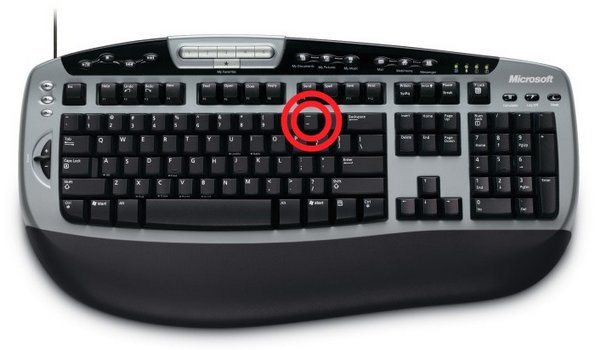 Is the domain name you wanted to purchase already taken? You're not alone. More and more people registering domains find themselves having to settle for less than optimal choices. They end up either have to add extra words like "online" or "my," use partial acronyms of their business name, include hyphens between words, or some combination of all of these.
With a  glimmer of hope, you may find that even though your desired and perfect domain is already taken, it's also up for sale. Usually that glimmer will quickly fade when you see the asking price – it can be hundreds or thousands of dollars! Many of you will have a hard time to justify dishing out that kind of money for a domain name, and maybe you don't have to. Let's take a look at the good and the bad side of using hyphens and then run through some real life scenarios.
Here is the good…
More Options. This is the biggest benefit. If your preferred domain name consists of at least two words, but it's already taken, there is a good chance the hyphenated version is still available. Try it.
Easier to Read. When words are separated they are easier to read, simple. Here's an example:
www.southeastbrewingcompany.com
www.south-east-brewing-company.com
Easier for Search Engines to Parse. This is the same as above, but instead of being easier for you to read, domains with hyphens are also easier to read for search engines. Here's an example:
yourneedsnow.com
This can be "your needs now" or "your need snow,"  but with hyphens you can make it clear: your-needs-now.com. Clearly hyphens take the guess work out of it, and make it easy for you as well as the search engines to pick up the correct keywords. This used to be a big deal, but over the years search engines have drastically improved and got pretty good at analyzing domains for correct keywords anyway, so this benefit is fading out.
Either way, hyphens or not, please use capitalization of keywords in your domain names!
Now here is the bad…
Less Brandable. Domains with hyphens are not as brandable. If you're goal is to have a long term successful website or web presence for your business you need a domain without hyphens. Think about big brands like Wal Mart, or Best Buy.
BestBuy.com vs Best-Buy.com
Difficult to Say Out Loud. Imaging having to tell someone to go to this web address over the phone: best-buy-electronics.com. "Just visit best hyphen, that's the key on your keyboard, buy hyphen electronics dot com." It doesn't exactly roll off the tongue does it? Unless majority of your traffic is online only stick with domains without hyphens.
You Miss Out on Type-in Traffic. If someone is trying to get to your website and they only remember your company name, you can bet they're going to type it in without hyphens and ending with a .com. Will they reach your site, or someone else's? Honestly, this probably won't affect you at all. Most traffic today comes from bookmarks, links, and search engines anyway. Quite often it's actually the return visitors that will type in the exact domain to reach your website – and they obviously already know it – so no worries there.
Less Value. Domains with hyphens hold lower cash value. This only applies if you're planing on selling the domain for profit.
Look Spammy & Less Professional. Let's face it, most of us would feel more comfortable buying from CheapTextbooks.com rather than buy-cheap-textbooks-online.com. Domains with too many hyphens can appear spammy and less professional.
So, should YOU care about hyphens?
If you are starting a new brick and mortar business, you need to build up a brand image and develop a web presence. In this case you need a great domain with no hyphens if possible. Spending the extra money will pay off in the long term. Think of it as an investment in your business, or an asset.
If you are starting an online based business, such as an online store or a blog you need to take a moment to visualize the future. If you anticipate it on becoming a huge success it's worth the effort to get a domain with no hyphens to help with branding and appearance. If this is a smaller scale operation it may not justify spending hundreds or thousands of dollars on a single domain.
If you're an internet marketer and you're creating landing pages for a product or service, any domain will work good. In this case it's assumed you're relying 100% on click traffic. That means links, paid advertising and search engines. It does not matter if your domain has hyphens or not, not even if its a .com or .net, the point is people will still click to get to the site. Keeping that in mind you still want to come across as legitimate and not "spammy" so don't buy domains with 4 or 5 keywords separated by hyphens.
Key Takeaways
Domains with hyphens provide a descent alternative, but they should never be your first choice.
I know choosing a good domain name can be tough, so get creative. Grab a scrap piece of paper and start jotting down keywords, mix 'em up and see what you come up with. Unique, catchy names are great for branding!