Many people still ask me about using keywords to increase traffic to their sites. My answer is always the same: Keywords are a complete waste of time. Here is the official Google statement for you from Matt Cutts:
Curious to see your keywords?
If you hired a web designer, chances are you have no idea what's in your meta tags. To find out just right click any empty spot on the actual website and select view source. Alternative method would be to use you're browsers menu up top to click view, and then page source. This is what you'll see: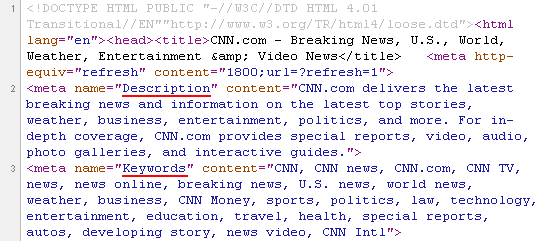 These meta tags are pretty close to the top of the page usually so you shouldn't have to scroll down much if any to find them. Many fortune 500 sites will not have the keywords tag, and if they do they may only have one or two keywords listed. Like Apple.com for example:

Keywords Fail!
Now, here is an example of what happens when many small local businesses hire a bad web designer or a bad SEO guy.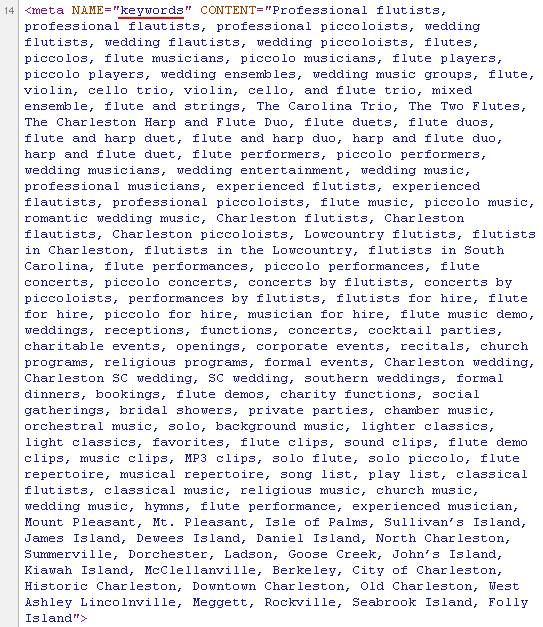 Including over 30 keywords in the meta tag is pushing it, but this web designer / SEO genius really out did himself, and went for a whopping 285 keywords! (For all the nerds reading this, that's 2299 characters!) Even though search engines ignore the keywords meta tag, seeing something like that is hard to ignore: SPAM! That's right, your website could be considered "spammy" because of such long, inconsistent keyword tags. There are better SEO methods you can use that actually work, and that list tops of with good content!